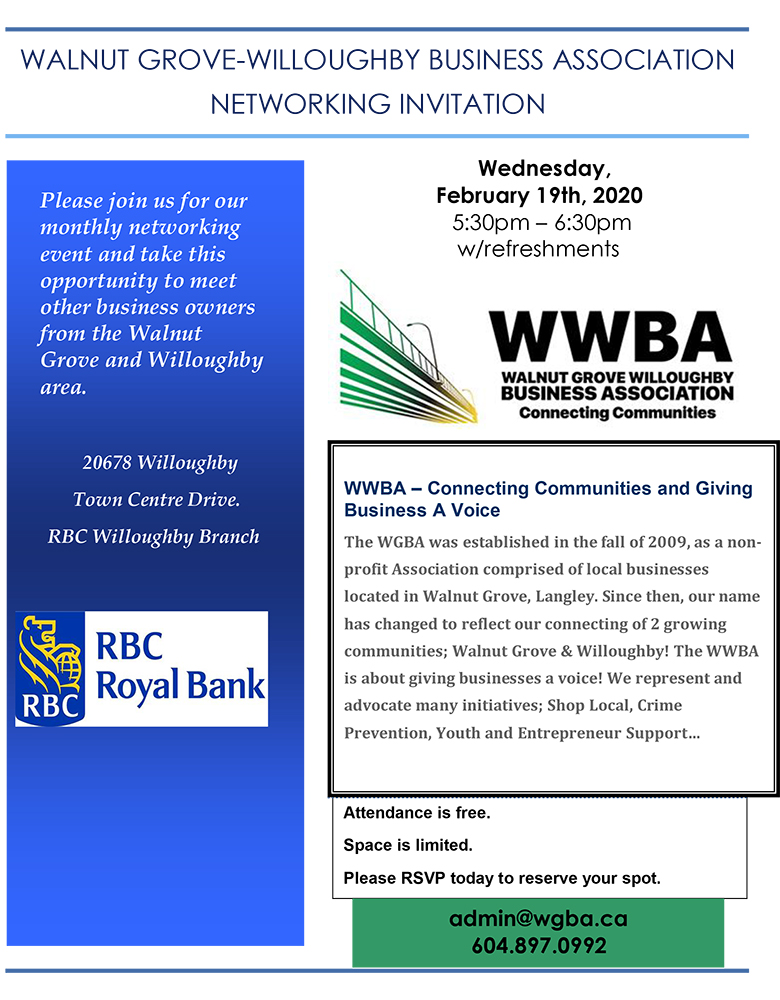 Feb. 19, 2020 – WWBA Networking Event
Walnut Grove-Willoughby Business Association Networking Event being held on Wednesday, February 19th, 2020 at the RBC Branch, Willoughby. Seating is limited, so please RSVP to admin@wwba.ca .
5:30-6:30pm. Refreshments will be served.
Come join us and network with other Walnut Grove – Willoughby Businesses and take the opportunity to meet the board members of the WWBA.
Sed ut perspiciatis unde omnis iste natus error sit voluptatem accusantium doloremque laudantium, totam rem aperiam.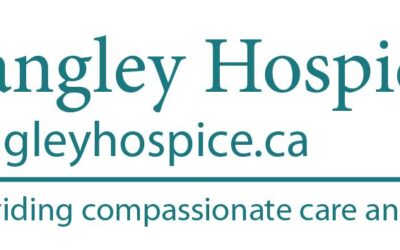 The WWBA is excited to announce that the Langley Hospice Society has renewed their membership! The...
read more
Mailing Address
Box 155
8840 210th St #505
Langley, BC 
V1M 2Y2
Contact Us
Don't be shy. Let us know if you have any questions! Contact us anytime with the options below:
Or drop us a line to get a conversation started. Please enter your details: